Exploring Edmonton dog friendly options is a fun way to include your pet in your move. Before bringing your dog to any of these establishments, perhaps call ahead to be aware of any particular rules they may have. As well, be sure your dog behaves well around people and other dogs before bringing them to any of these establishments. And never leave your dog in a car in Edmonton, vehicles heat up (or get extremely cold) very quickly here – and it is a significant fine for animal endangerment.
Do you know of a business to add or remove from the list? Email me and I'll gladly update this resource page.
Edmonton Dog Friendly Cafe & Breweries
Some of these dog friendly cafes and breweries will allow your pet to come in while you order. Others will want your pet to stay outside on the patio the entire time. Be sure to check with each establishment for their particular rules.
Alley Kat Brewery
Brew & Bloom
Cafe Bicyclette
Chocorrant Patisserie + Cafe
Dutchess Bake Shop
Farrow Sandwiches
La Bosco Bakery & Cafe
Little Brick (Riverdale)
Longroof Brewing (Ritchie)
Odd Company Brewing (Oliver)
Omen Brewing
Pablo Cheese Tarts (Strathcona)
Remedy Cafe
Sweet Pea Cafe & Playhouse
SYC Brewing Co.
The Colombian
The Nook Cafe (Downtown)
Transcend
Wild Earth Bakery Coffee
Edmonton Dog Friendly Restaurants
Most of these Edmonton dog friendly restaurants you'll need to dine on the outdoor patio. So check the weather before you go and try to avoid off-peak times to ensure you can get a seat!
1st Round (Oliver)
Bert & Ernie's Old Country Inn
Biera (Ritchie)
Blaze Pizza (Oliver)
Cask & Barrel
Dog Patch (Riverdale)
El Cortez Mexican Kitchen + Tequila Bar (Strathcona)
Fleisch Delikatessen
Green Ash Cafe
Hudson's Canada Pub
Izakaya Dorinku (Strathcona)
Juniper Bistro (Strathearn)
Kelly's Pub (Downtown)
Meat (Strathcona)
O2s (Clareview)
Pint on Whyte (Strathcona)
Pip (Strathcona)
Prairie Fish & Chips (Oliver)
Rocky Mountain Ice House (Downtown)
Rosewood Foods (Downtown)
RossoNero Tratttoria & Bar (Oliver)
Say Uncle (Downtown)
Sea Change Brewing Co.
Sherlocks Holmes Pub (Downtown)
Tag Bar and Steakhouse (Eaux Claires)
The Backyard (Downtown)
The Common (Grandin)
The Next Act Pub (Strathcona)
Three Vikings Food + Drink
Tiramisu Bistro
Villa Bistro (Grandin)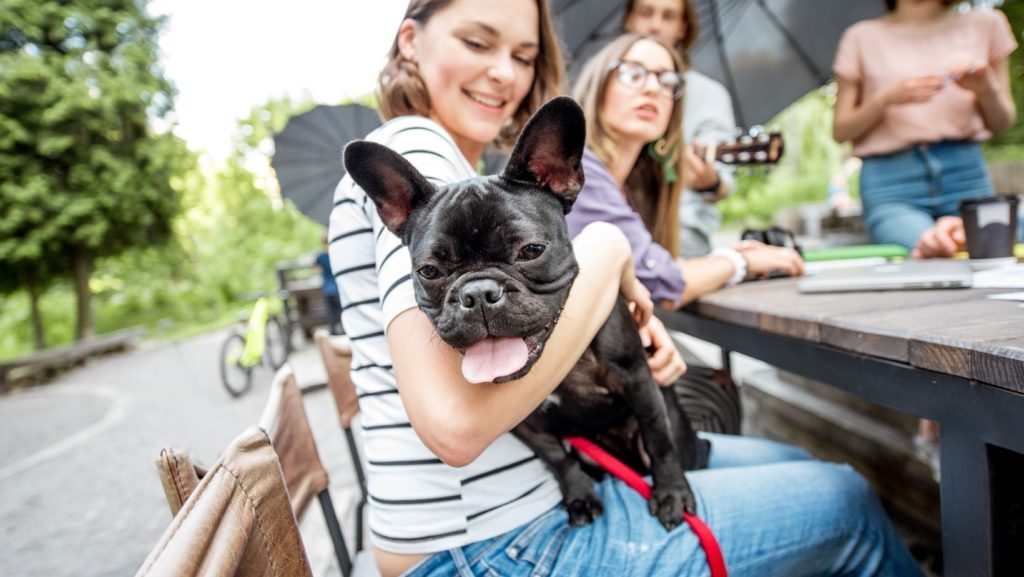 Edmonton Dog Friendly Businesses
Being mindful of your dog, many of these Edmonton dog friendly businesses will welcome your furry friend to accompany you.
Cabela's
Campers' Village
Canadian Tire (South Common)
Chapters / Indigo (Terra Losa & Southpoint)
Coast Edmonton Plaza Hotel
Doggy Style Deli
Edmonton Corn Maze
Evolve Fitness
Factory Climbing
Fairmont Hotel McDonald
Glam Slam (Strathcona)
Global Pet Foods
Home Depot (South Common)
Homesense
Kent of Inglewood (Strathcona)
Liquor Depot
Lululemon (Strathcona)
Mars & Venus (Strathcona)
Marshalls
MEC
Pet Smart
Radisson Hotel Edmonton South
Red Ribbon Boutique
Rowena (Strathcona)
Rosslyn Inn & Suites (Rosslyn)
Salsbury Greenhouse (Sherwood Park)
Sawridge Hotel
Shades of Grey Clothing Boutique
Tails and Whiskers (Strathcona)
The Quiltbag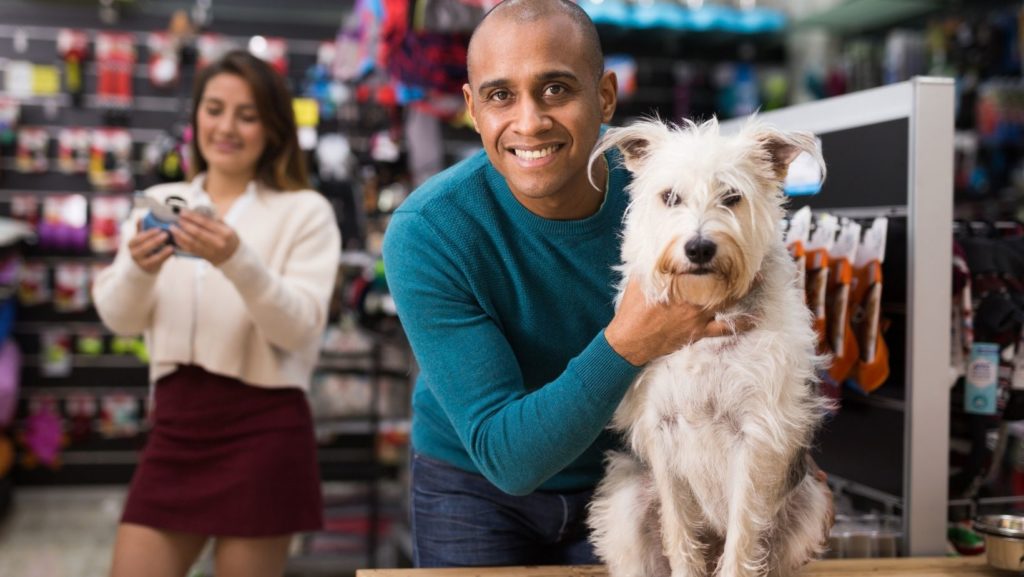 Don't own a dog? No worries, you can visit these places to possibly find a doggo willing to allow you to pet them!
For fun, follow @petfriendlyyeg on instagram to learn about different dog friendly options in Edmonton
Do you know of a business to add or remove from the list? Email me and I'll gladly update this resource page.